Cottingham Civic Hall has something to offer everyone -
If its exercise you are looking for, with perhaps a little time for socialising too, you might like to contact Fitness Vibe? Classes include Zumba, Zumba Gold, Legs Bums & Tums and Strictly Fitsteps? For more details contact Fitness vibe on 07910 797527.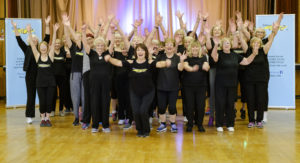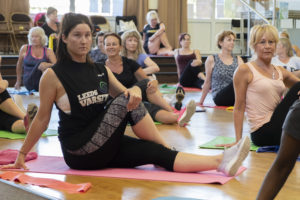 If you'd like to exercise your creativity why not go to the Hull Art circle meetings? For more details contact Diane Rutherford (Tutor) on 01482 817890 or 07789 305640. Emails can be directed to rotherford@rotherford.karoo.co.uk
Music Time offers exciting, interactive classes for babies/young children and their parents, during term time. 
The Beauchamp Dance Academy train young people in ballet and contempoarary dance - also a term time activity.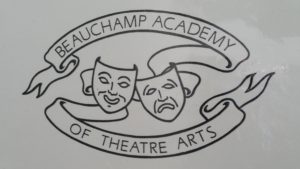 Heatwave Majorettes target young children with ambitions to become baton twirlers! - Term time only
Do you want to try YOGA or PILATES? Why not come along and try a YOGALATES class?
A combination of Pilates & Yoga focusing on Postural Alignment, Core strength, Breathing, Relaxation, Flexibility, Stability, Balance & extra care for Spine issues - contact Claire on: 07771873457
There are occasional changes  to activity dates/times so please refer to the individual activity page to check for changes and more information.
Weekly Activities in the Civic Hall 
Mondays.       
Music Time - term time only

Cookstars - term time only

Heatwave Majorettes

Hull Art Circle

Zumba                                         

S

alsa

                                           
Tuesdays
Legs, Bums & Tums                   

Art Group                                       

Beauchamp Dance Academy 

Hull Musical Theatre                    
Wednesday
Zumba Gold                             

Weight Watchers                     
 Thursdays 
Weight Watchers                      

Zumba                                        

Beauchamp Dance

Academy
 Fridays
Yoga - term time only - 10 a.m.

Strictly Fitsteps                     

Beauchamp Dance Academy
Saturdays
Monthly - Regular Activities in the Civic Hall
Parkinsons UK - Third Sunday of every month

East Riding Flower Club - One Monday per month

Blood Donors - Check dates on https://my.blood.co.uk/

National Trust - One Thursday per month

Hull Astronomical Society - Second Monday of every month
Other activities featured at the Civic Hall during the Year
Craft Fairs

Concerts and theatrical productions.

Haltemprice Art Exhibitions