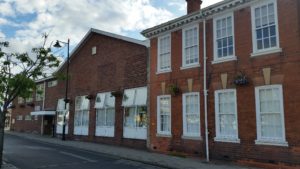 Cottingham Civic Hall and the adjoining offices are managed by the Cottingham Village Trust, a charitable incorporated organisation formed in 2016 by members of the community of Cottingham. The premises are secured for community use under a long term lease from the East Riding of Yorkshire Council, which retains ownership of the buildings.
Since March 2018 the staff at Cottingham Civic Hall have been gradually restoring and refurbishing the building and its facilities. The hall is now receiving the attention it deserves, with an ambitious plan for modernisation that will certainly place Cottingham Civic Hall among the most desirable venues for entertainment and events in the East Riding of Yorkshire and Hull.
The trustees have worked tirelessly to raise the profile of the Hall, with improved advertising and social media presence and a diverse programme of events to encourage people back to the hall.