Gilbert's Magical Christmas
December 2 @ 7:30 pm

-

10:00 pm

£8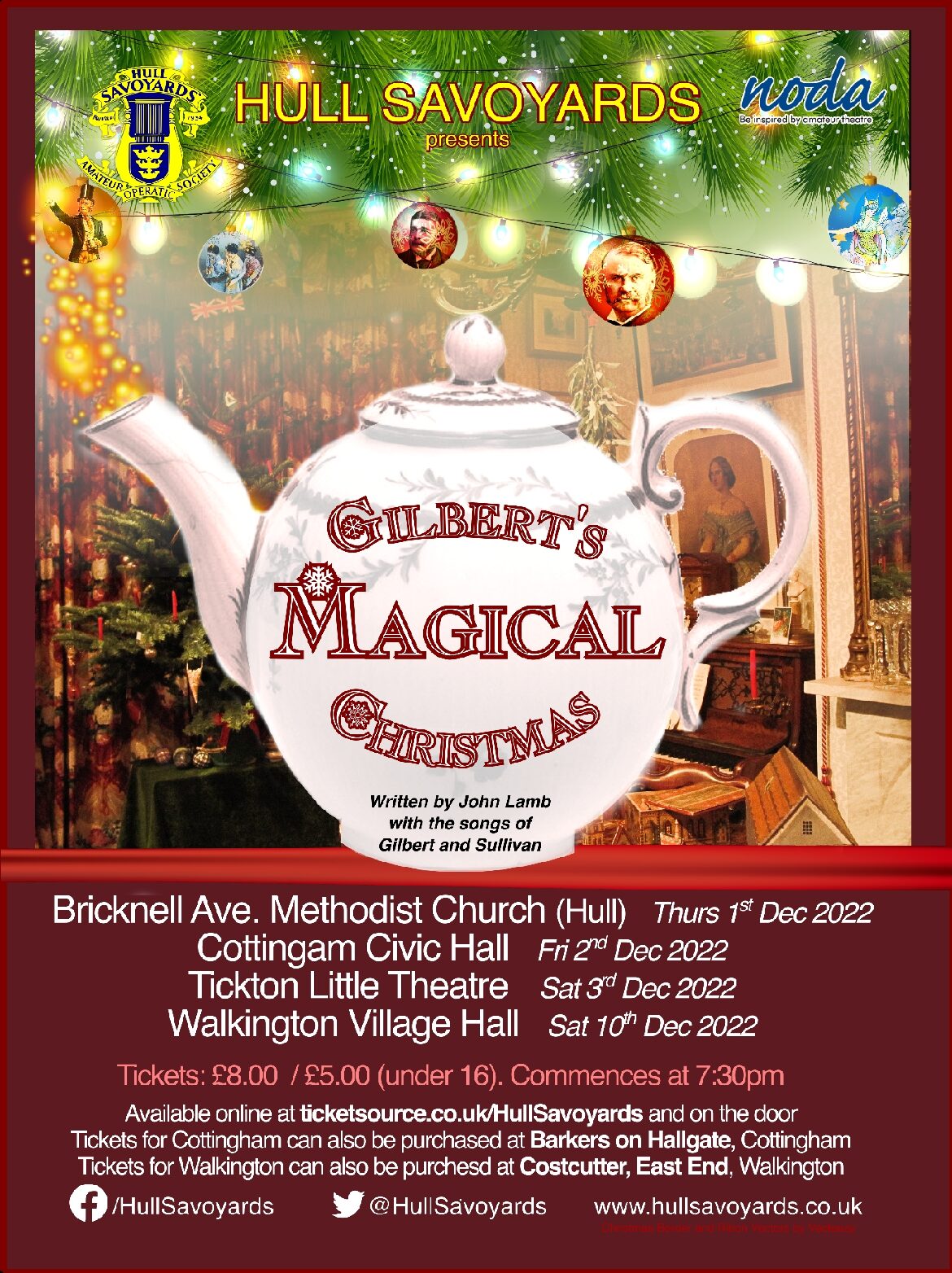 Gilbert's Magical Christmas
Following the success of Humbug! A Musical Christmas Carol last December and the ever popular Pirates of Penzance in June this year Hull Savoyards return to the Civic Hall on Friday 2nd December with 'Gilberts magical Christmas'.
It is Christmas time and Gilbert is not looking forward to the arrival of the assortment of relatives and friends which Lucy, his wife, has invited to a party. He would much prefer to be getting on with his writing.
Knowing what Lucy had been planning, Gilbert has already come up with an impish little plan to liven up the evening. Without consulting Lucy, he has procured the services of John Wellington Wells, a well-known family Sorcerer, to provide the means to stimulate the imaginations of his rather boring guests. (Something in the tea perhaps).
Even Gilbert had not anticipated the results of his scheming and although, at first, nothing much seems to be happening, before long a variety of uninvited guests begin to appear, as if by magic. It seems that reality and imagination are becoming entangled and Gilbert's topsy-turvy world of imaginary characters begins to invade everyone's minds.
When Sir Arthur Sullivan eventually turns up, the party is already in full swing and Sullivan finds himself drawn into this imaginary roundabout. Fortunately the delights of the Gilbert and Sullivan collaboration triumph to bring an entertaining, but very unusual, party to a successful end.
Tickets £8.00 Adult and £5.00 under16's, available from, Barkers on Hallgate or at the door (subject to availability).